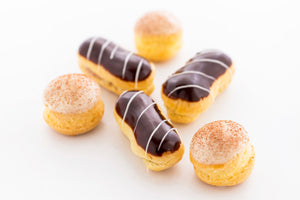 A perfect combination of mini chocolate eclairs (filled with bitter-sweet chocolate cream) and mini vanilla profiteroles (filled with chantilly cream).
Comes in 2 combos of 27pc or 56pc per box.
- 
Images for reference only. For delivery or last minute orders (less than 3 days notice), please call our hotline at 6444-2262 to place your order.